Waitakere Tramline Slip Repair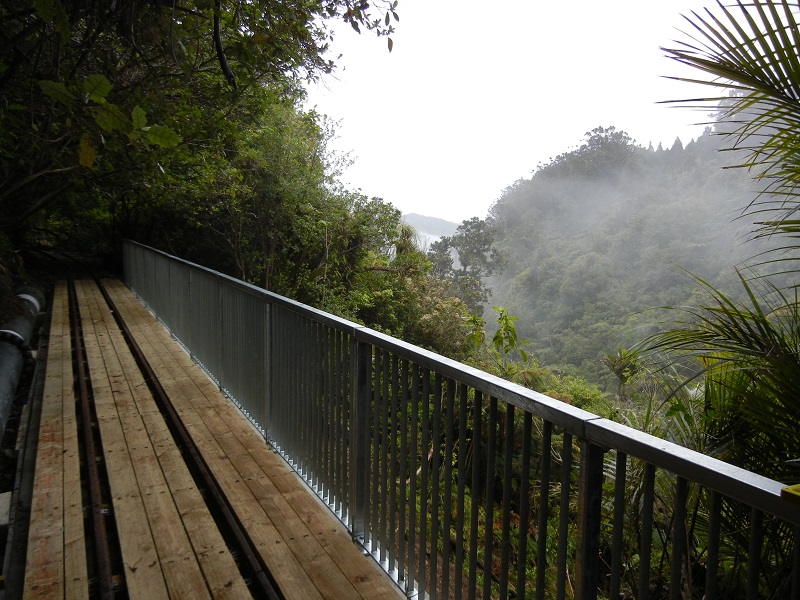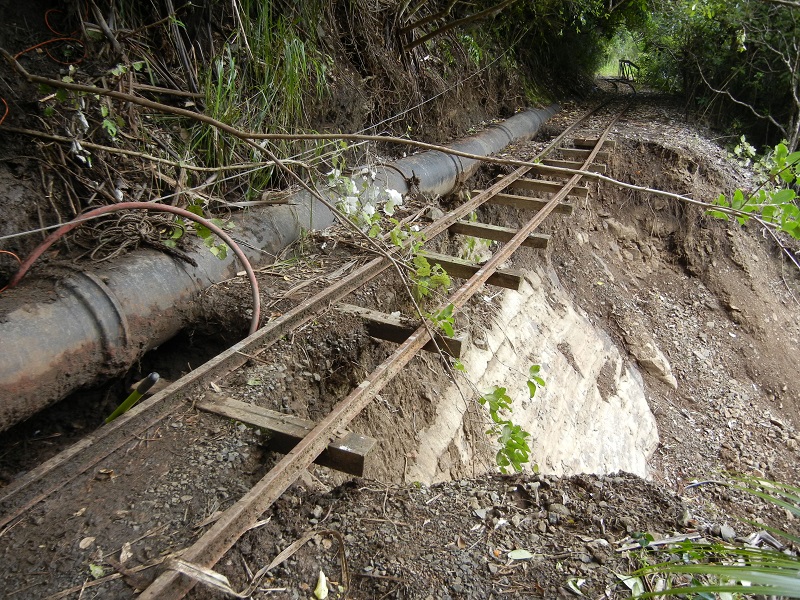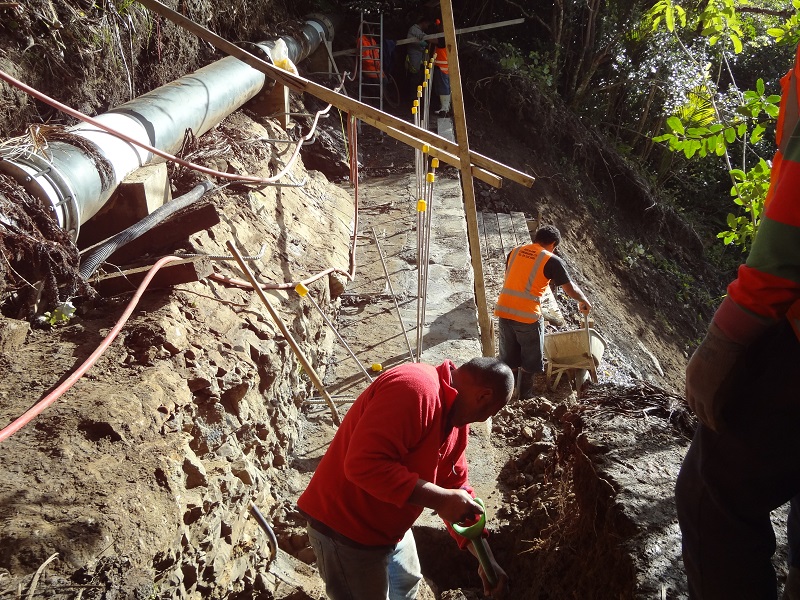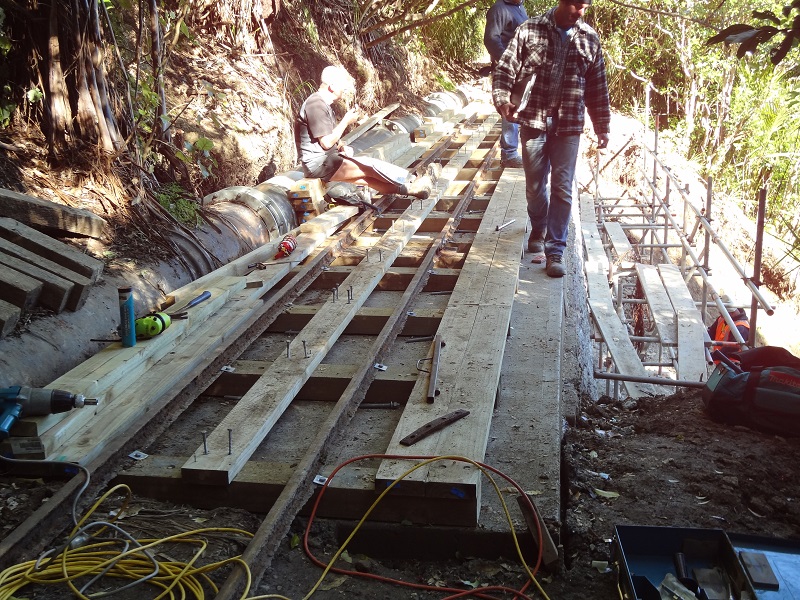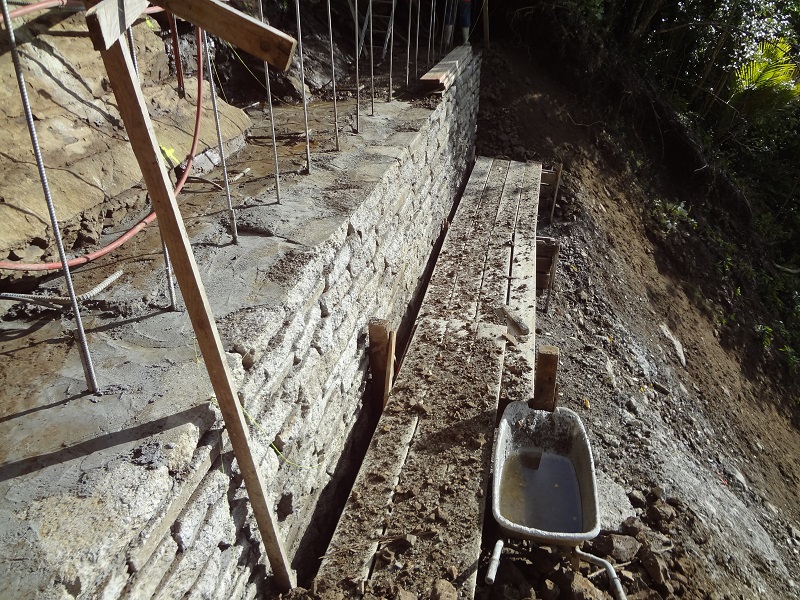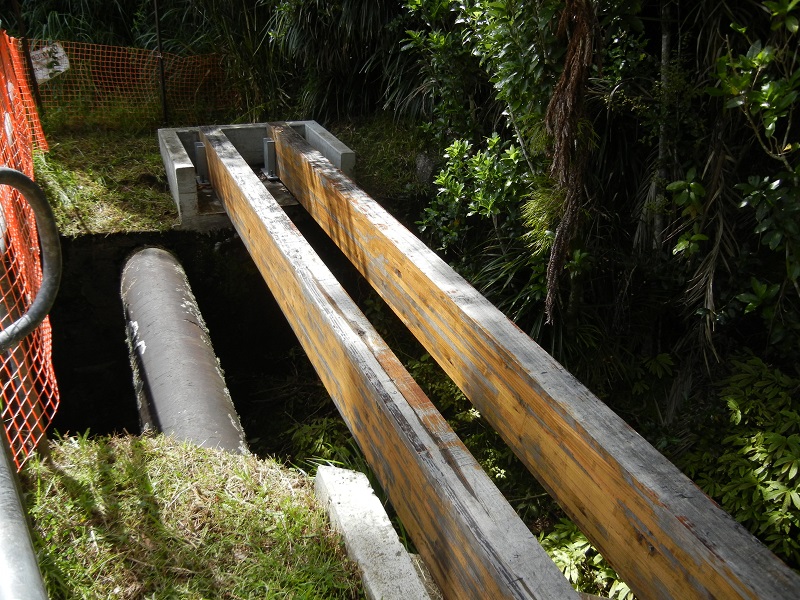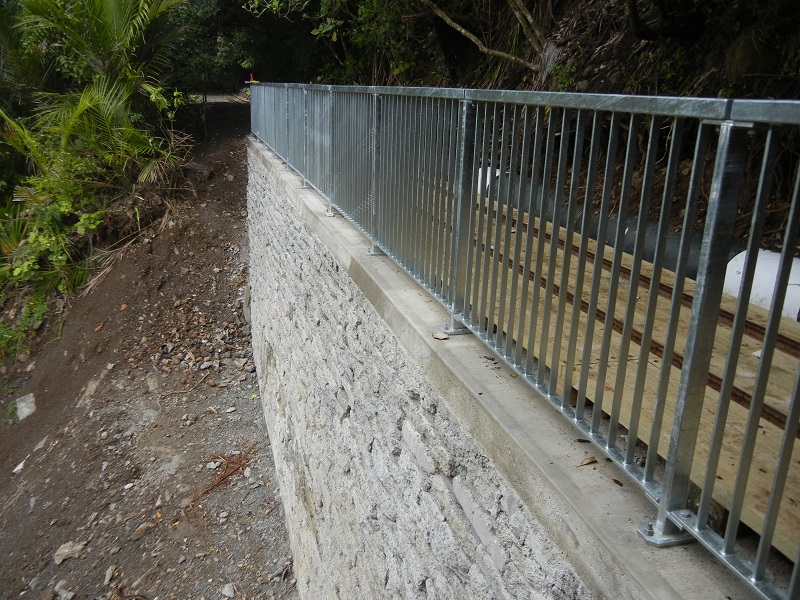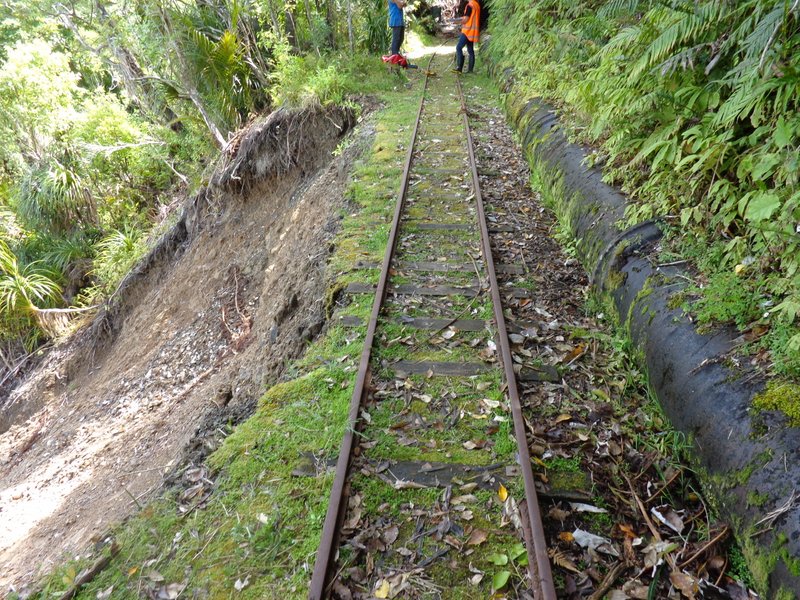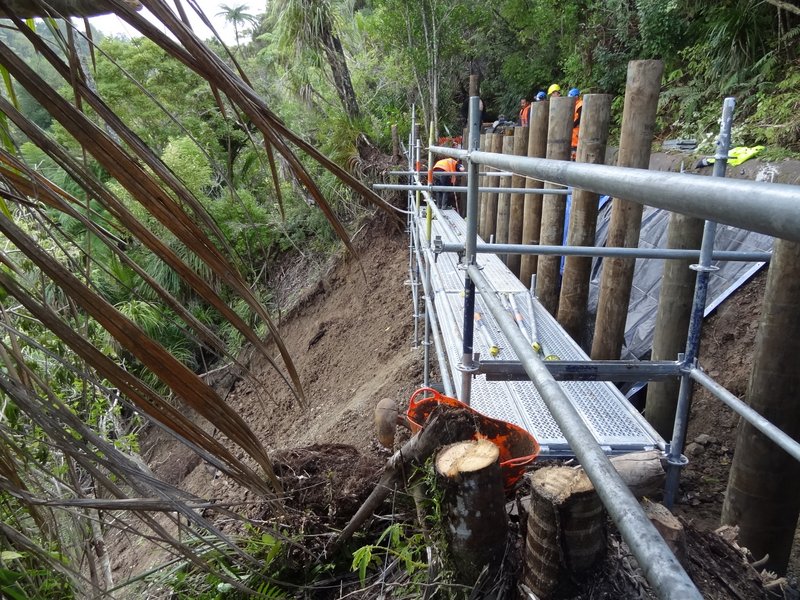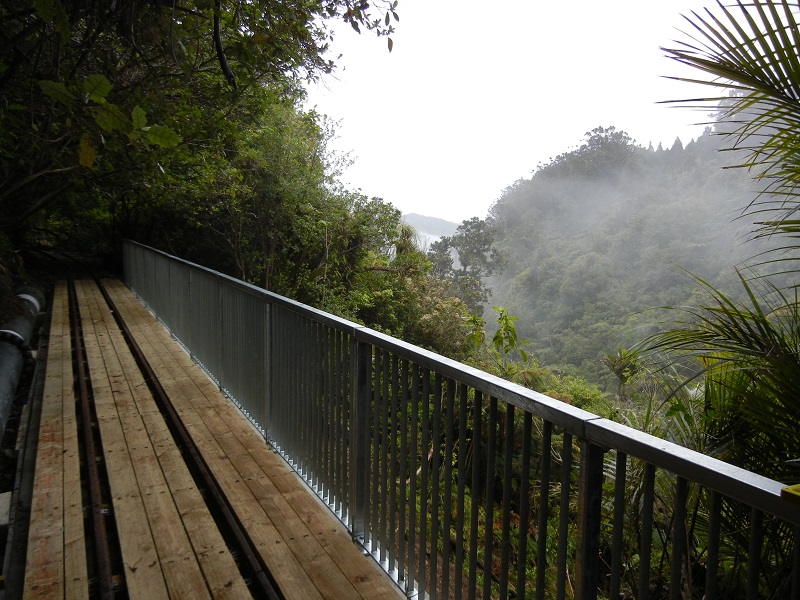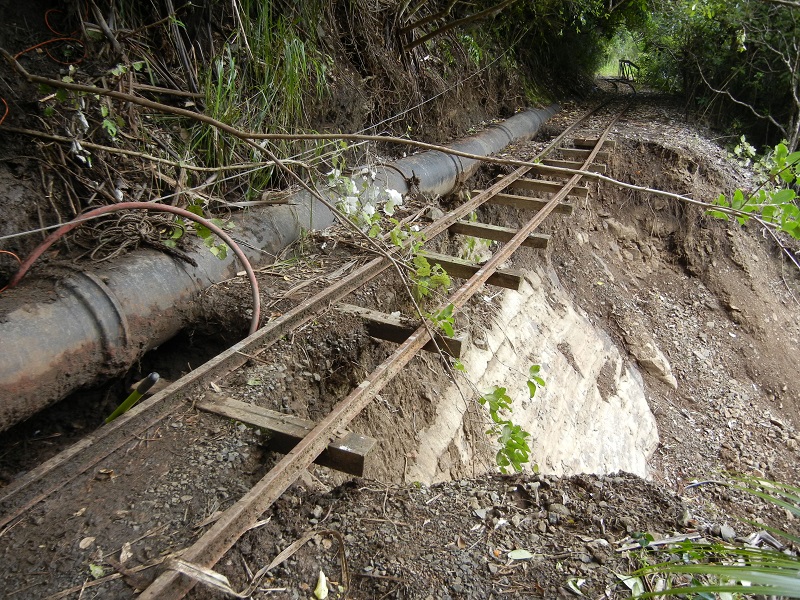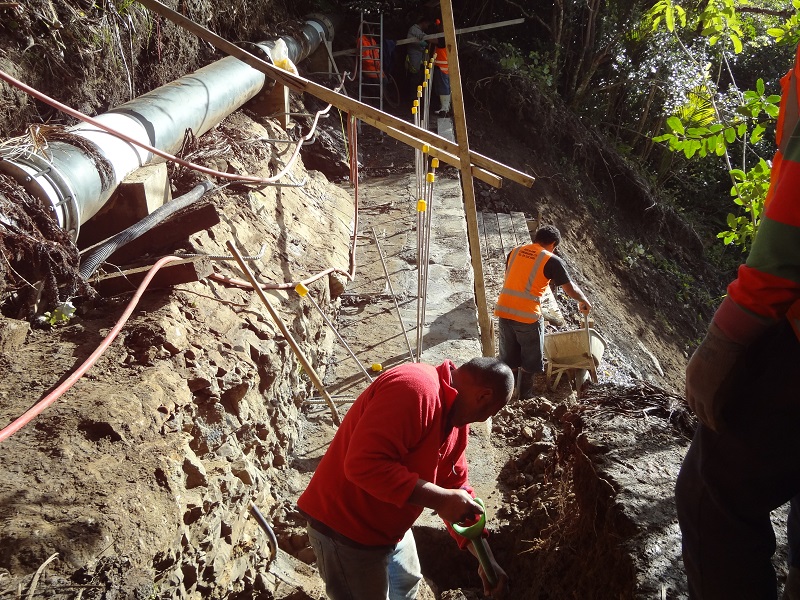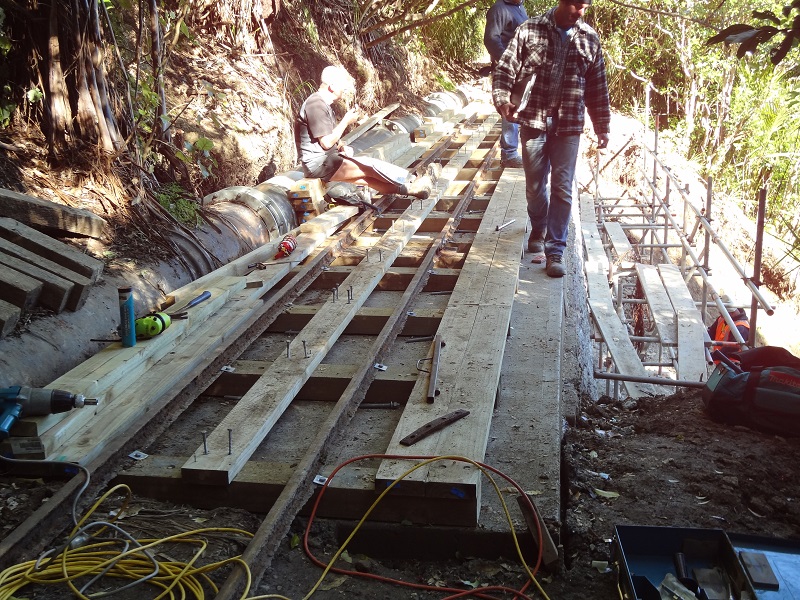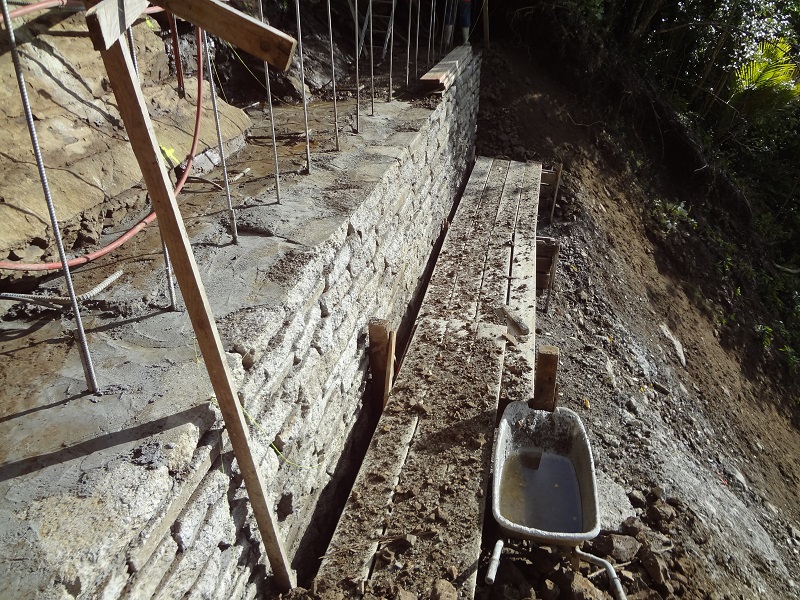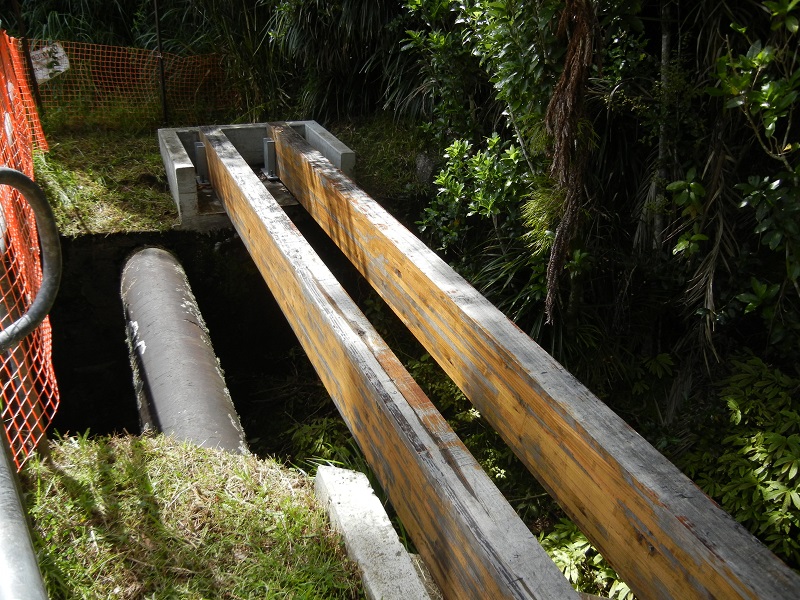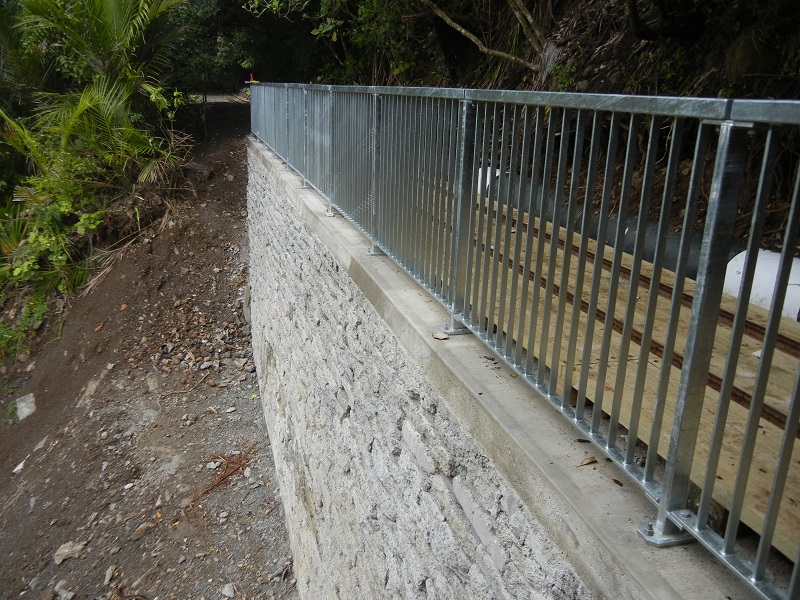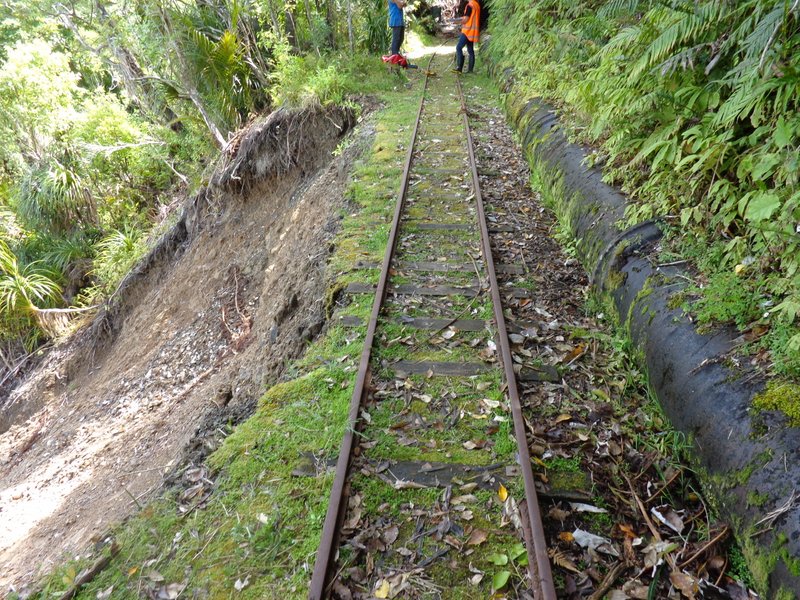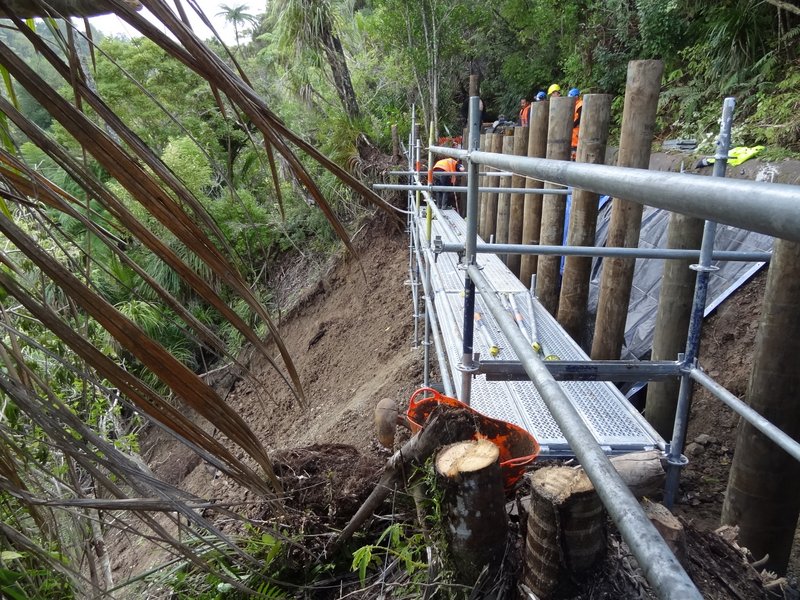 Location: Waitakere Ranges
Completion: September 2012
In November 2011 a leak in the Watercare 600mm diameter main triggered a substantial slip, taking out a 15m section of the adjacent tramline with 6m of track left dangling mid-air. The tramline, originally completed in 1907, was a means to bring materials from the Swanson train station up to the construction site of the Waitakere Dam until it was completed in 1910. Since then, it became the only means of transporting materials along the route of the watermain, so Watercare Services needed a timely and cost effective repair to both the watermain and tramline. ACH Consulting worked with Canadian Pacific, Auckland Stonemasons and Watercare to come up with the appropriate engineering solutions.
Initially the damaged section of watermain was replaced and secured with rock anchors pending the repair of the tramline. Then the track and it's supporting scaffolding was removed to allow excavation of 30 cubic metres of soil and 27 cubic metres of rock to create a horizontal ledge. A reinforced concrete slab was poured on it to create the base for a retaining wall. Recycled concrete was used to construct a tied back reinforced embankment on top of which the tramline tracks were reinstated. The project was successfully completed within budget and within the target timeframes.
This same tramline had been made available for the running of the Rainforest Express, a Waitakere Ranges icon, which was thankfully able to reopen in 2012 following the completed repairs. The miniature train, originally built in 1976, regularly took groups on picturesque tours throughout the ranges, with two bridge crossings and and two exciting tunnel trips, catching glimpses of glowworms and wetas.
Unfortunately another major landslide in 2014 caused significant damage to the track and Rainforest Express services had to be permanently suspended. Raveen Jaduram (CEO, Watercare) was "sad to see the end of what had become a West Auckland icon during the 15 years Watercare had operated it as a sightseeing excursion for visitors from far and near." Unfortunately, after investigation the areas across the tramline they identified 20 at-risk sites, 9 of which posed significant risk to public safety, "the decision was straight forward" and the Rainforest Express was closed.
Thankfully, the beautiful tramline can still be experienced on foot, with Auckland Council Parks maintaining the Waitakere Tramline Loop track for public use. For more information on the walks available, check out Auckland's Epic Little Missions http://www.epiclittlemissions.co.nz/waitakere-tramline-loop/