New Lynn culvert EMERGENCY WORKS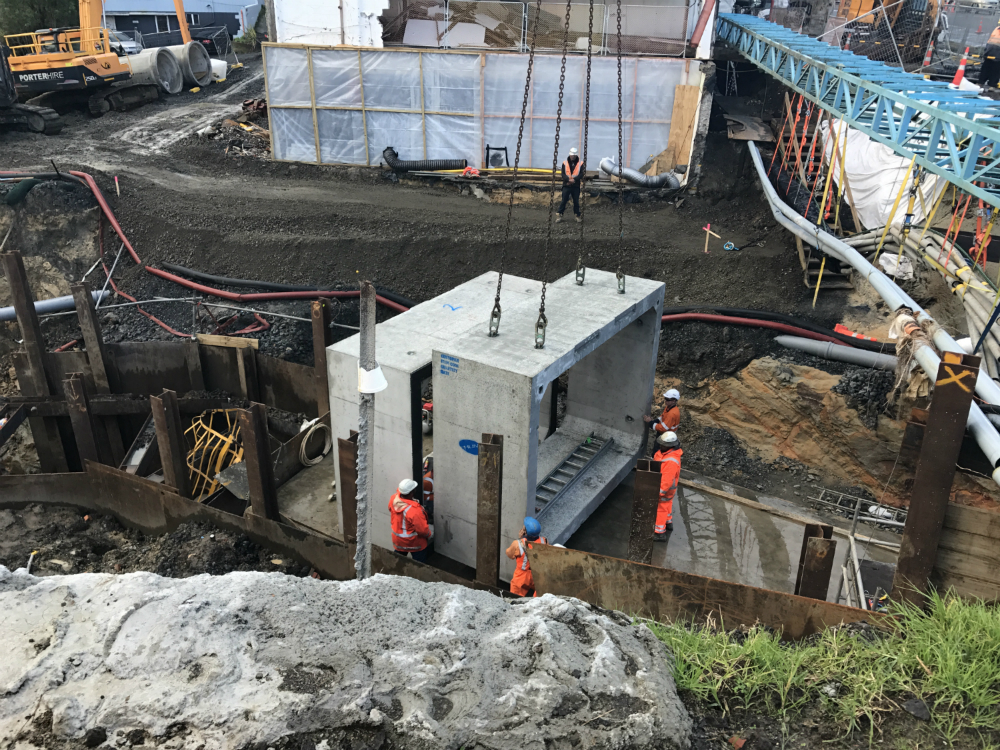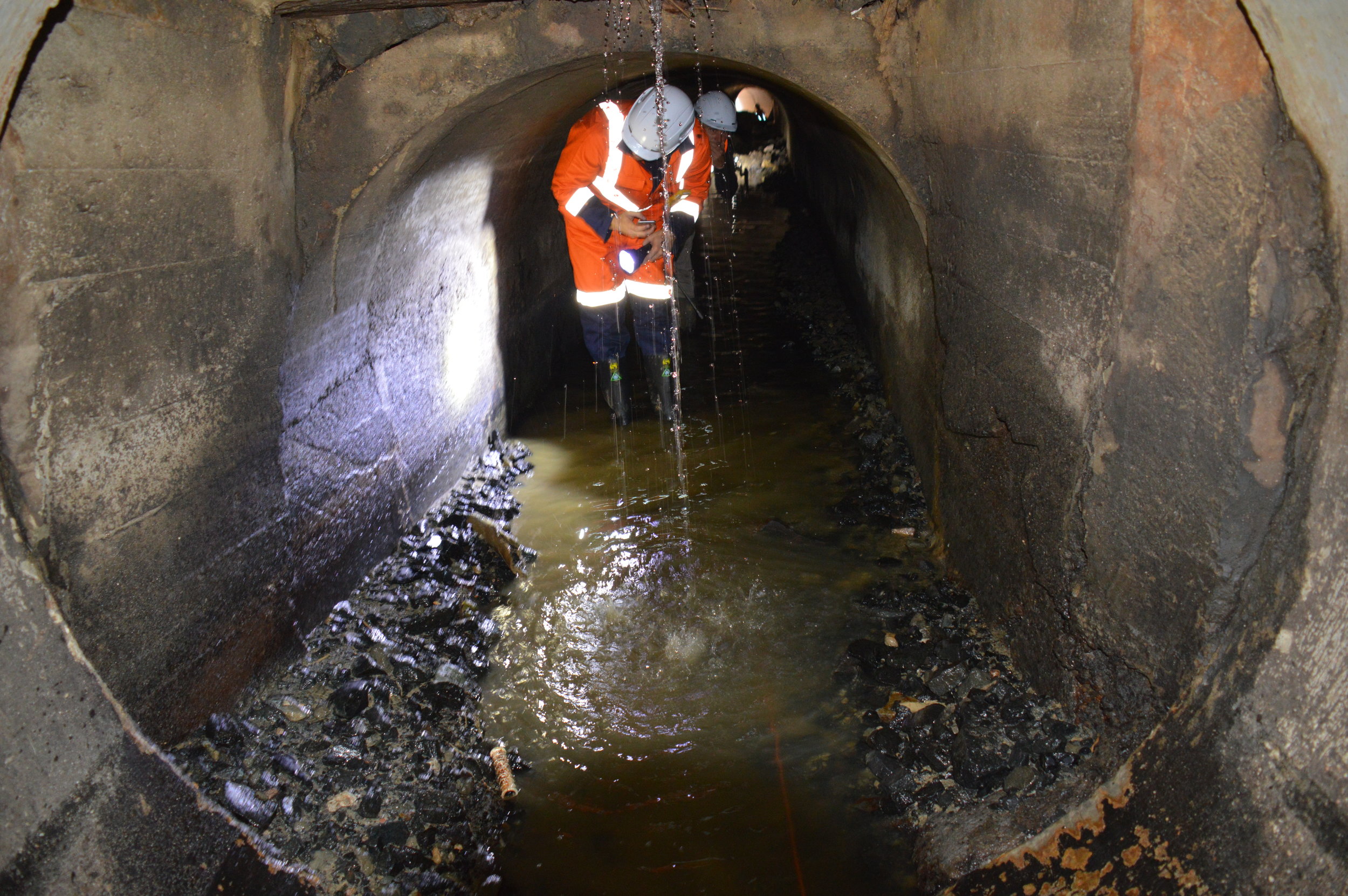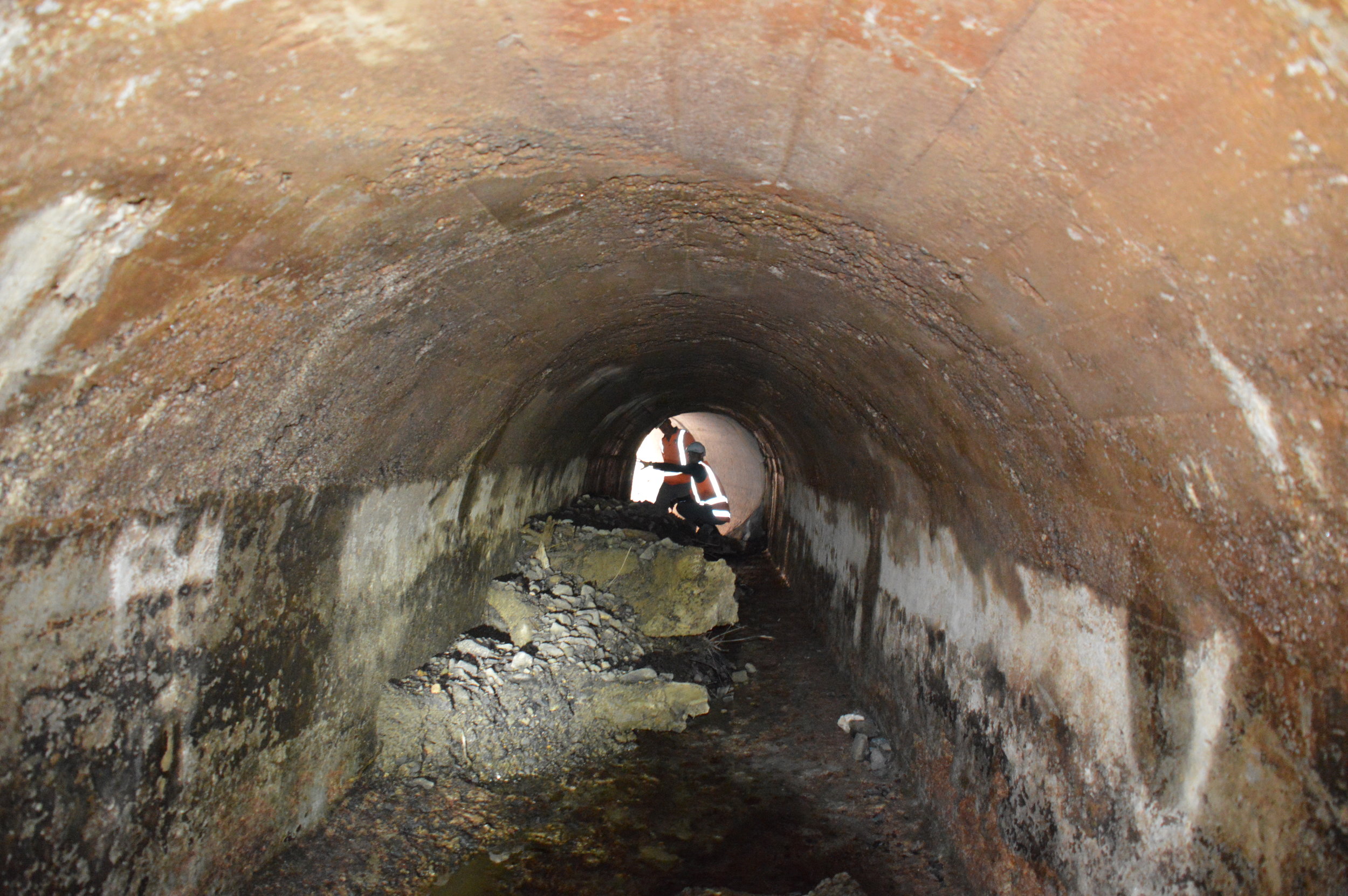 a HIGH DEGREE OF COORDINATION TO ENSURE THE BEST OUTCOME FOR THE ENVIRONMENT AND THE COMMUNITY, WHILE MINIMISING DISRUPTION AND DELIVERING AN ENDURING SOLUTION
In March 2017 there was an extreme rainfall event in West Auckland, leading to the catastrophic failure of the stormwater culvert beneath Great North Road. The culvert became blocked causing water to overflow onto the busy route above. Flooding swept away part of the road and damaged a number of private properties, including a multi-storey building which needed to be demolished. The affected section of Great North Rd between Titirangi Rd and Clark St was closed for a number of weeks after due to the extensive flooding damage.
Now ACH Consulting are working with Auckland Council to design a new 50m long culvert to manage future flood waters. The first stage of this project is already complete, but repair work will continue into 2018.
An additional culvert has been identified as the best option to increase New Lynn's stormwater capacity, and the culvert is currently being constructed off site and delivered in precast sections to Great North Rd. The new 4m x 2.75m box culvert will be added above the existing culvert underneath Great North Rd, with associated inlet and outlet walls, along with stream edge retaining to restore the ground lost in the event. The century-old original culvert – located 10-metres below the major road – will also be strengthened. Upgrades to the existing arch-shaped culvert involve inserting a circular pipe within the structure and filling remaining gaps.
As part of the construction process, ACH have also provided temporary works design for large excavations up to 8m deep.
ACH Consulting have also been coordinating a solution for the protection of the Rewarewa Stream environment, which interfaces with the culvert to minimise impacts and maximise opportunity for a sustainable infrastructure and environmental balance for this important natural asset.
As the emergency works were to be delivered as quickly as possible, ACH worked alongside Fulton Hogan to initially run the design and construction processes simultaneously, now that the project is significantly underway the design process is running ahead. Throughout this process a high degree of coordination has been required to ensure that the best outcome is reached for the environment and the community, while minimising disruption and delivering an enduring solution for future generations.