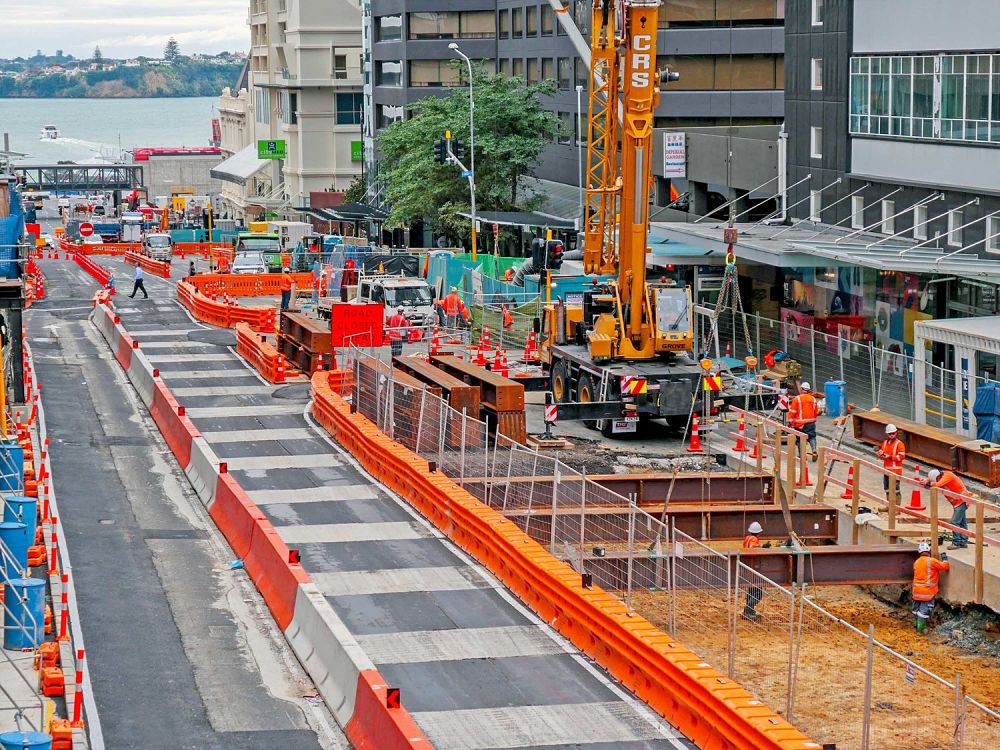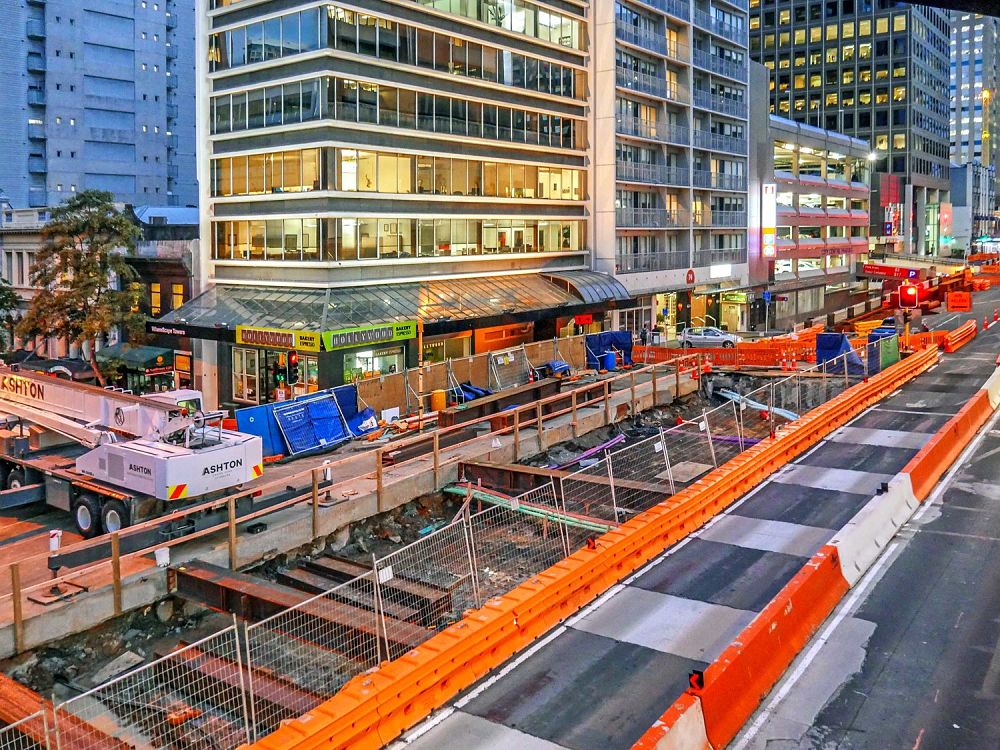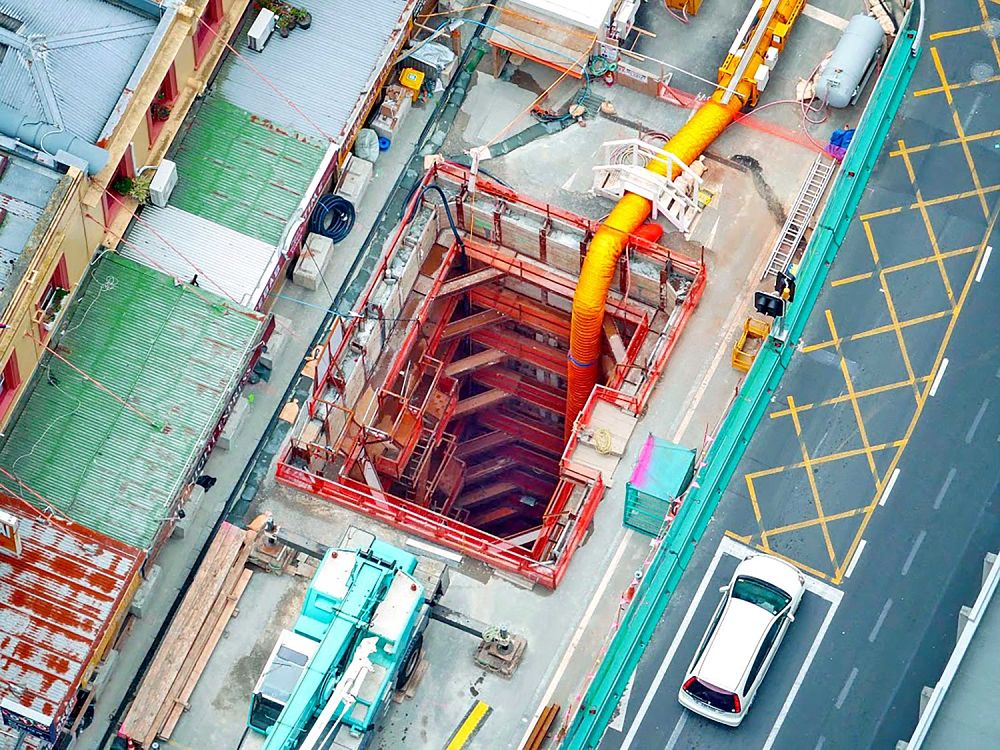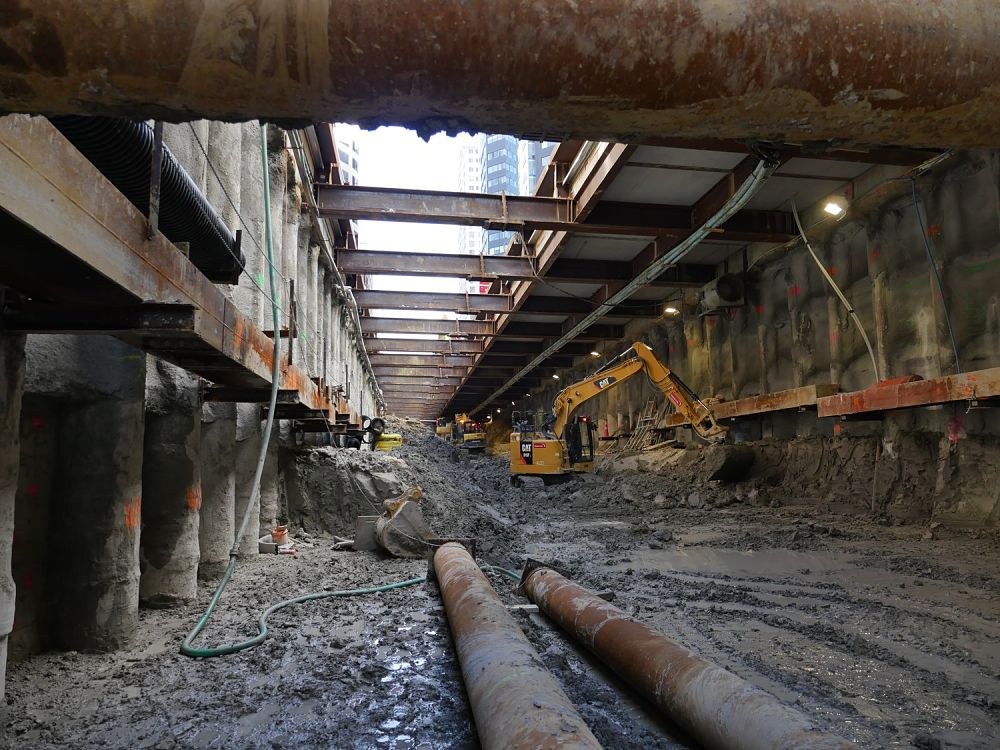 The City Rail Link is the largest transport infrastructure project ever to be undertaken in New Zealand.
It will leave Auckland with a 3.45km underground rail link between the current Britomart and Mt Eden Stations. Construction includes the trenching and boring twin tunnels up to 42 metres below the city centre, as well as the construction of two brand new underground stations. The rail link will support nine-car electric trains, which will run up to 48 times an hour at peak times. This will add the equivalent of an additional 16 lanes of traffic into the city centre, or three Harbour Bridges, when the project is completed in 2024.
The CRL will extend out from the existing rail line from Britomart turning it into a two-way station, rather than a dead-end stop. From there it will run up Albert, Vincent and Pitt Streets, before crossing beneath Karangahape Road and the Central Motorway Junction to Symonds Street before rising to join the western line at Eden Terrace where the Mount Eden Station is located. A new station will be located mid-town at Wellesley and Victoria Streets, provisionally named Aotea Station, and another one at Karangahape Road - provisionally named Karangahape Station.
With such a huge underground development underway there's significant complexity navigating the relocation and reconnection of major services such as water supply and stormwater systems. ACH were engaged as part of the C2 contract to manage the staging of cutovers, shutdowns, quality assurance and certification testing as well as observation and certification for the watermain section of works.
C2 started with relocation of a major stormwater line in Albert Street between Swanson and Wellesley Streets, and the strengthening and bridging of a section of the Orakei Sewer Main at the intersection of Victoria Street and Albert Street.
Almost 700m of 180PE watermain and service connections are to be upgraded in total, including all associated valves and hydrants. We are currently around 330m through the 700m length, which means construction has now been possible for a 'cut and cover' trench down the middle of Albert Street between Wyndham and Customs Street, and the twin underground rail tunnels inside it are almost complete.
Due to the number of existing and proposed drainage and utility services including the new watermain line, and construction of tree pits and a new finished surface for the footpath and road carriage way, there is limited space to work with. This means coordination and planning are paramount, as well as the ability to make layout and alignment amendments on site in a timely manner, and within a compressed timeframe. For more information on the CRL project visit the website https://www.cityraillink.co.nz/