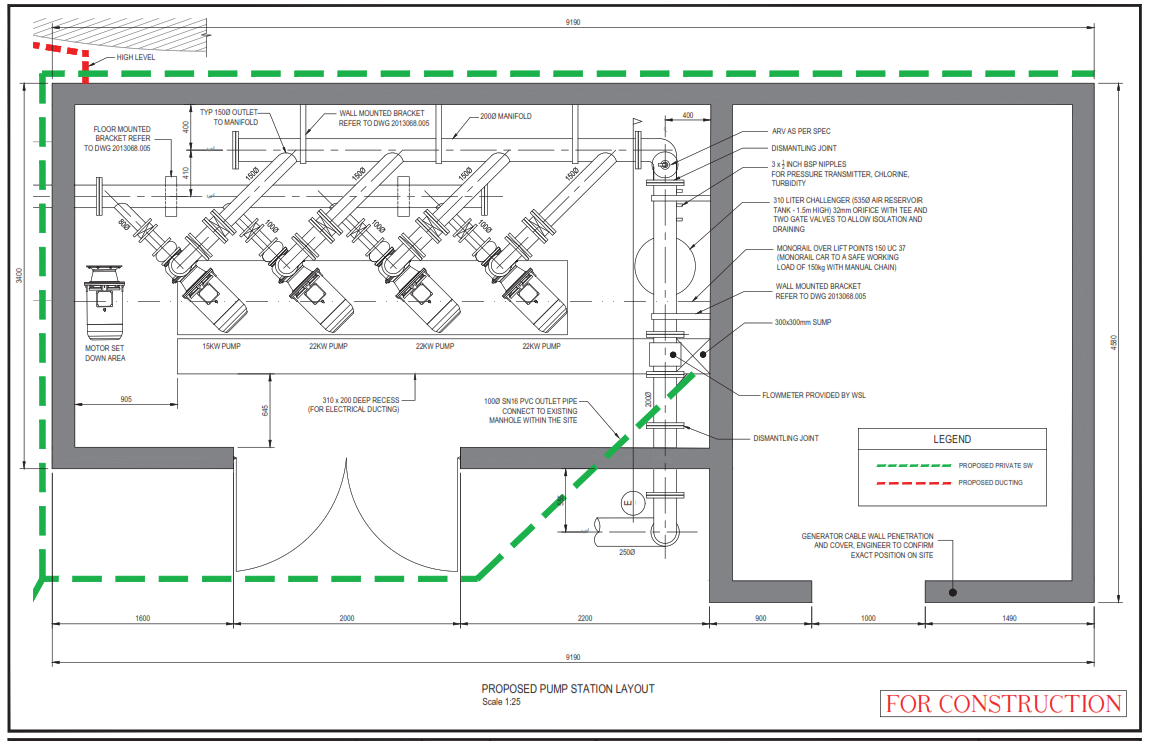 The pump house was replaced in keeping with the surrounding environment
In order to provide more resilience in the water network during peak summer months the existing decommissioned Waikowhai Reservoir and Booster Pump Station was reinstated. ACH was engaged for the design, construction monitoring and quality assurance sign off of the recommissioning and upgrade of the Waikowhai Reservoir and existing pump station.
The remedial works to the Reservoir included structural assessment, a new external perimeter channel, internal reseal of the Reservoir perimeter, CiPP lining of the existing scour line, relocation of the external ladder, design and replacement of the air vents, internal ladder, access hatch and handrails as well as sealing the existing overflow, inlet and outlet and design of the new inlet and outlet penetrations and locations.
The existing incoming and outgoing water main layout on Hillsborough Road and the Reservoir inlet and outlet configurations were redesigned and installed. This included all associated isolation valving, an inlet chamber inclusive of drainage, an altitude valve and tanker filling connection both accessible externally in line with health and safety access requirements. The Reservoir outlet arrangement is inclusive of a bypass, strainer and associated valves.
The existing pump house was demolished and replaced with a modern, architecturally designed pump house and separate electrical room, in keeping with the surrounding residential environment. The new pump station includes three 22kW pumps and a 15kW jockey pump for the low flows. All pumps are supplied with variable speed drives which are controlled by the local RTU. The pump room also houses associated valving and dismantling joints, a balancing tank, flowmeter and tapping points for specific Watercare required testing.
This project was completed under an emergency works status and initial design was completed over a compressed six-week design period.