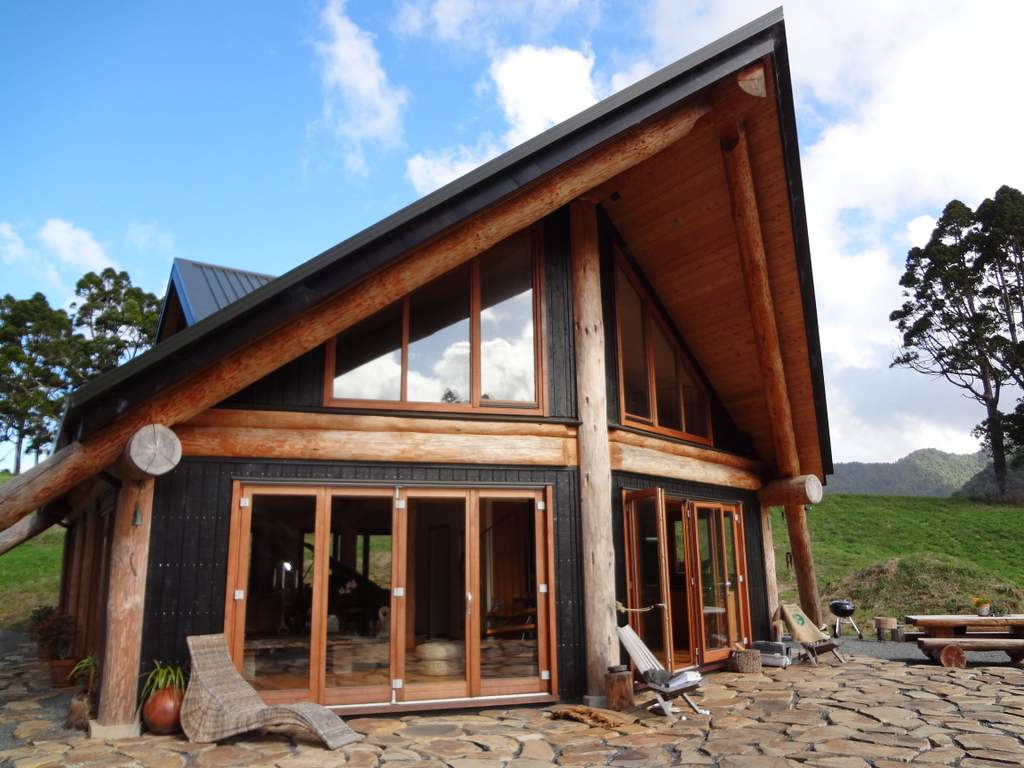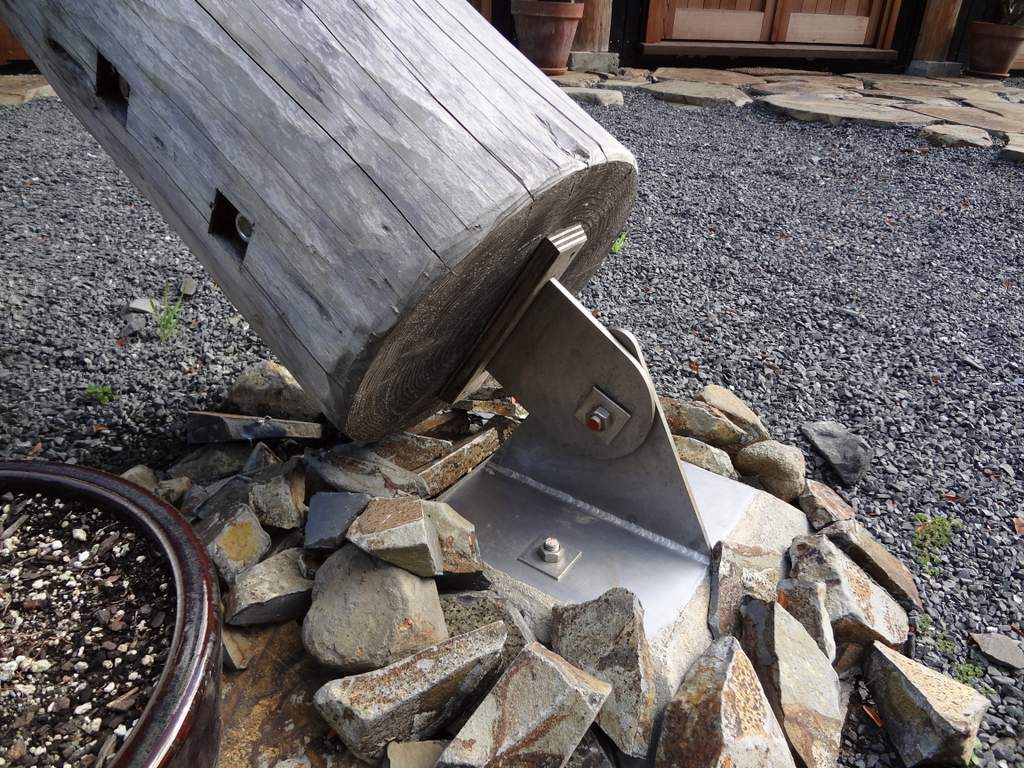 West Auckland's Huia is home to expansive native bush, stunning views over the Manukau Harbour and an inspiring new eco-developement.
Te Huia Twin Peaks log home brings together traditional log building techniques with modern engineering expertise to create a simple and sustainable structure which is right at home in it's bush setting. The spacious log frame is constructed from individually selected Douglas Fir logs which offer strength, along with a rustic aesthetic.
To avoid moisture damage to the beams, the frame sits on a multi-layered concrete pad with the "wing-beams" supported by their own 3m deep concrete footings.
ACH Consulting provided up-to-date structural engineering support for this unique style of construction. Jointing details were required to comply with modern code requirements without being visually obtrusive or compromising the essence of the traditional log cabin.
"We had no problems at all getting consent for this. The inspectors seemed to really enjoy seeing something different" - John Donovan (Client)