Lovely Bach in Rural Northland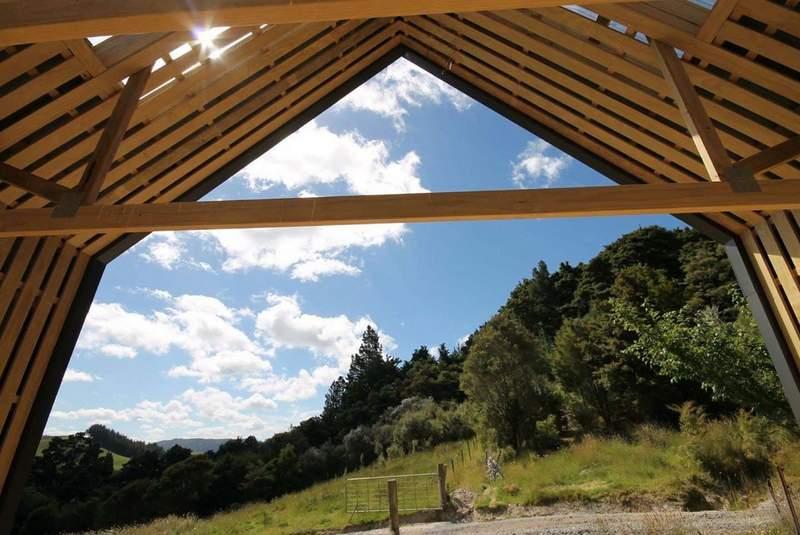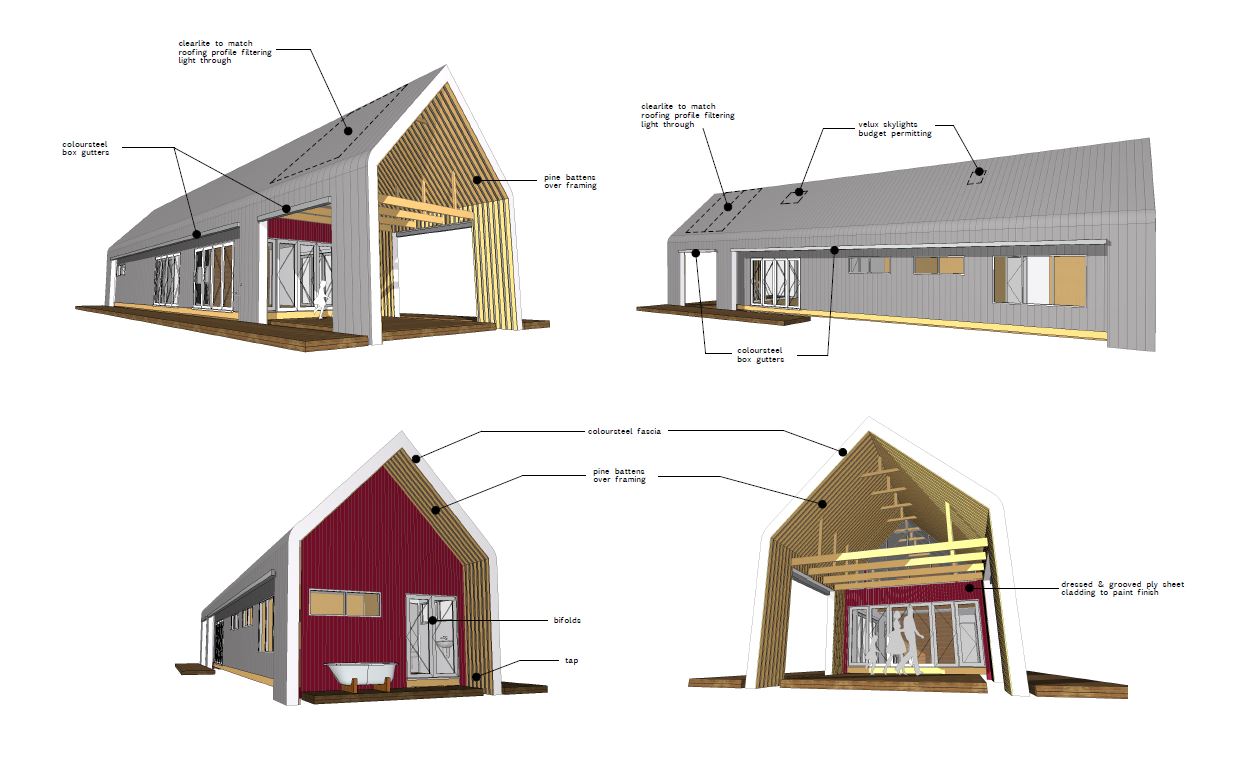 contemporary in its form and proportion, yet offers a respectful nod to the values and culture that have created it
This project grew from the natural progression of the client's existing 3 x 3, rustic, solar powered, pot belly heated and much loved self built cedar cabin on a 'nondescript' rural site 40 minutes north of Whangarei.
ACH Consulting provided the structural design of this new 3-bedroom holiday bach, to replace the previously outgrown cabin. The dwelling is formed from a single linear profile, with attic trusses providing ample storage and space for expansion for the future in the roof space.
We really enjoyed being part of this particular project due do it's structurally challenging architectural design, as well as the limitation of not being able to use structural steel frames. Instead our engineer specified timber portal frames with steel gussets in order to resist lateral loads in the structure. It also features exposed timber trusses and pine battened soffit to the outdoor living area. The holiday and weekend accommodation is conceived as a contemporary but simplistic take on the rural 'barn'.
Rounded off roof edges eliminate the notion of traditional eaves and alludes to often found farm and rural icons - hay bales, half moon hay barns, and corrugated water tanks for livestock.
Custom made seam sealed curved flashings are applied to the barge end of the building profile. Natural timber batten soffits front and rear allow the building fabric to 'breathe' yet prevent small bird and rodents from becoming permanent inhabitants!
The building is contemporary in its form and proportion, yet offers a respectful nod to the values and culture that have created it. The design has kept the building form overall very simple and cost effective. Credit to this lovely architecture is given to ESD Design.