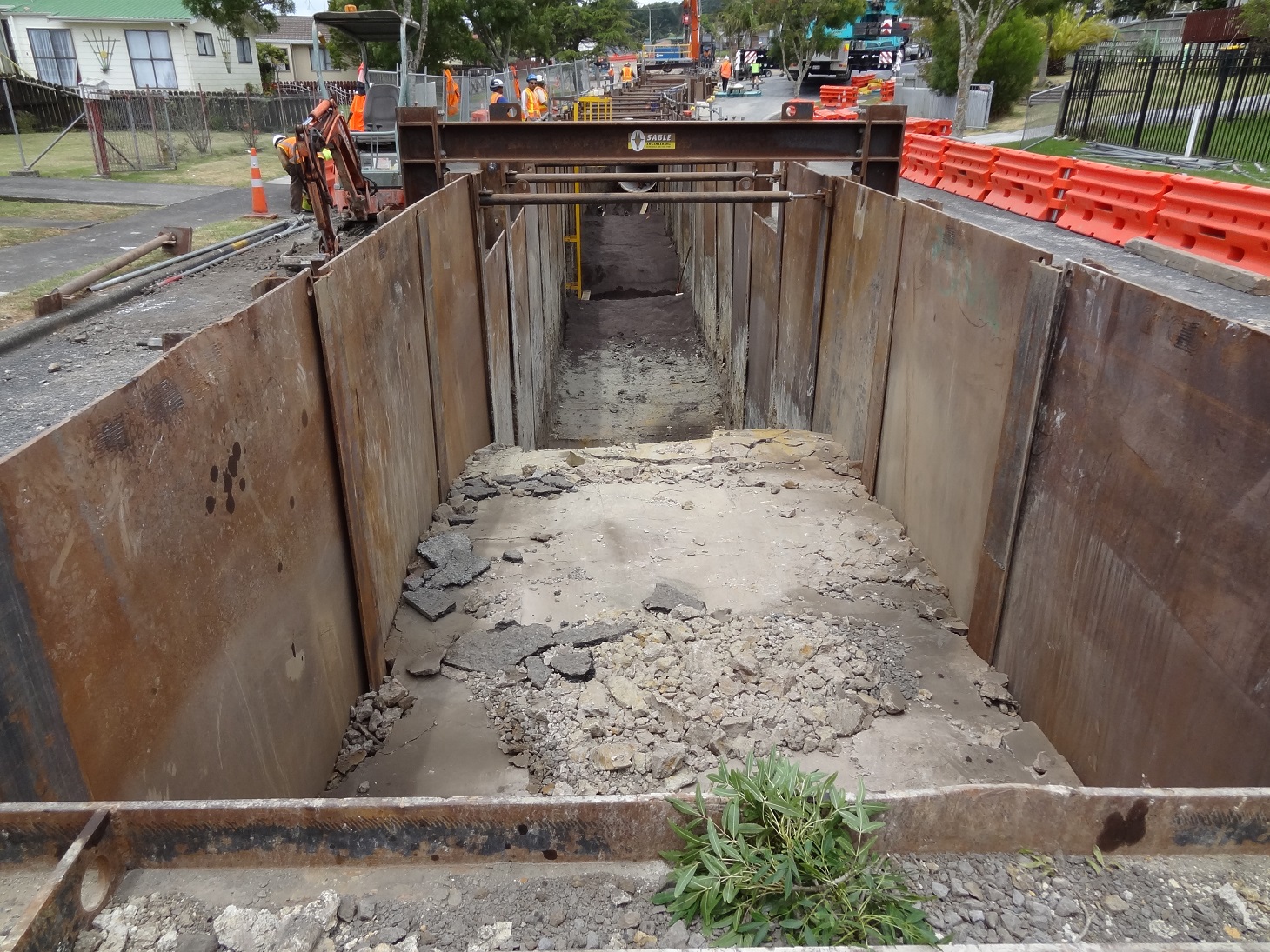 The Hunua 4 watermain project is one of the largest water pipeline projects to be undertaken in New Zealand. It involves the construction of approximately 24km of 1500 – 2000mm watermain, buried 5m deep. The watermain will extend from Manukau to Epsom through arterial routes, urban streets and residential and commercial areas.
The pipeline will cater for increased population growth and provide improvements to the security of Auckland's water supply network. Temporary works designs were completed for the trench shoring, which were required to cater for a wide range of ground conditions (soft peat ground to volcanic tuff and basalt rock).
A generic shoring system was developed following consultation with the contractor. The shoring systems developed have been successfully implemented for in the installation of over 15km of watermain.